Areopagitica is a 1644 prose polemic by the poet John Milton, arguing for a right to freedom of speech and expression. It was the first major treatise on press freedom and influenced the arguments of many later advocates against censorship. Milton was personally engaged, as his work had suffered from both government censorship and inclusion on the Index librorum prohibitorum. The Areopagitica itself was distributed to the public via illegally printed pamphlets. The Supreme Court of the United States has referred to Areopagitica, in interpreting the First Amendment to the United States Constitution, to explain the Amendment's protections in four separate cases.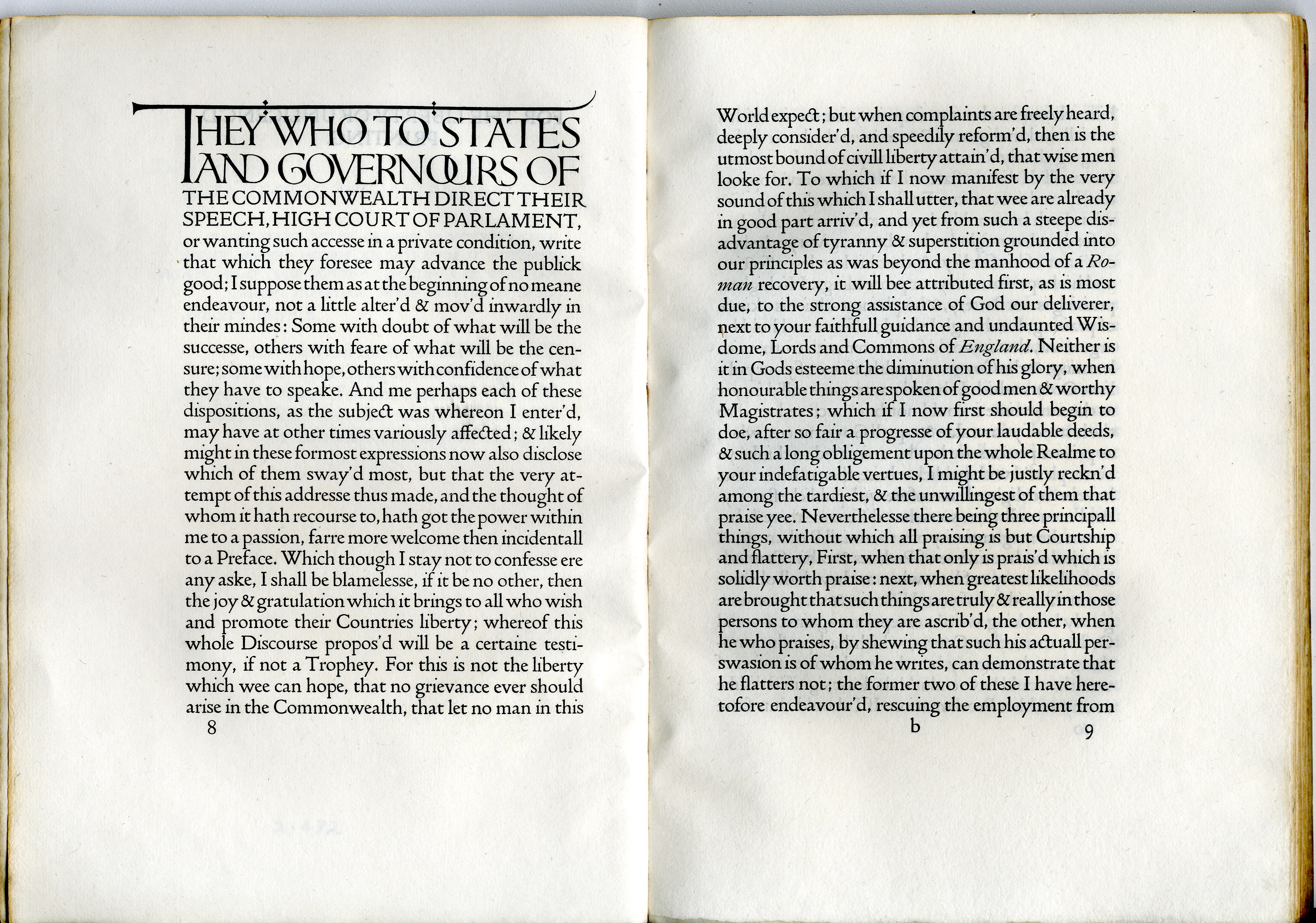 John Milton. Areopagitica: a speech of Mr. John Milton for the liberty of unlicenc'd printing to the Parlament of England. Hammersmith: Doves Press, 1907.
The library's copy is a limited edition of 325, printed by the Doves Press using their distinctive typeface, which was destroyed in 1916 when T. J. Cobden-Sanderson, one of the press founders, threw it into the Thames.