If researching online, go to the legislature's Texas Constitution and Statutes page. You will be able to navigate directly to the section using the drop-down menus, as illustrated below.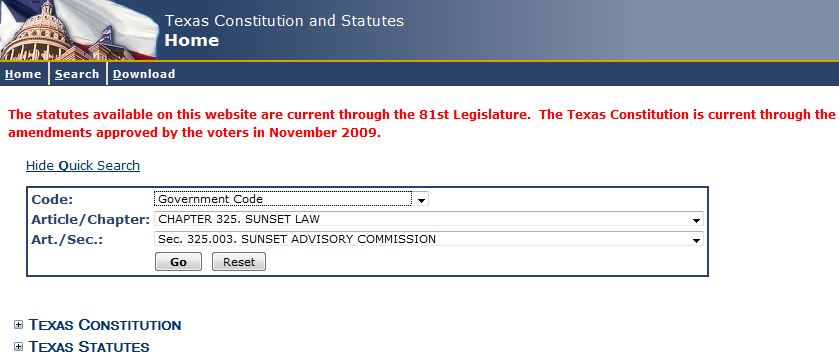 Once you click "Go," the statute, section 325.003 of the Government Code, will open up in a new window.

Next, scroll to the bottom of section 325.003, where you will find citations to the session laws that have enacted and amended this statute.

If you need to look at the older session laws, you can use these citations to locate the session laws in the General and Special Laws of the State of Texas. In this case, proceed to the next section, Starting with the Session Law Chapter Number.
If you only want to look at the most recent amendment, you can click on the hyperlink in this section, which will open up the underlying legislative bill that created the law, in this case, 80(R) H.B. 3249. This will allow you to skip ahead to Step 2: Bill File.