When Helen Hargrave retired from her position as law librarian, Dean Page Keeton invited Roy Mersky (1925-2008) to Texas.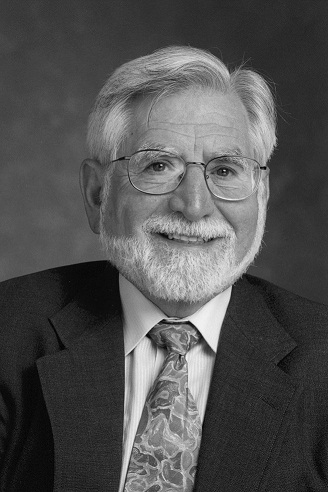 As a law student at the University of Wisconsin School of Law he worked as a government documents cataloger at the University of Wisconsin law library, piquing his interest in librarianship. After he earned his law degree in 1952, he began working towards his M.A. in library science at the University of Wisconsin while simultaneously practicing law and working in libraries. He completed his M.A.L.S. in 1953. When a position at the Yale Law Library opened in April 1954, he applied and was hired as the Chief of Readers' and Reference Service. He left Yale to serve as Director of the Washington State Law Library from 1959 to 1963 and Professor of Law and Law Librarian at the University of Colorado from 1963 to 1965.
Professor Mersky served as director of the Tarlton Law Library for more than 40 years. It was under his leadership that the library reached its milestone of one million volumes and embraced digital resources as well as traditional print materials. He was one of the first directors to staff his reference department with lawyer-librarians, many of whom went on to prominent positions around the country and credit him as a mentor.
A writer and scholar, Professor Mersky co-authored Fundamentals of Legal Research with J. Myron Jacobstein and published on the history and justices of the Supreme Court of the United States. He was a member of the American Law Institute, a Fellow of the American Bar Foundation, and was active in a number of library, law, and civic organizations. Among other accolades, he received the 2005 Marian Gould Gallagher Distinguished Service Award from the American Association of Law Libraries and the Spirit of Law Librarianship Award, which Professor Mersky co-created with Richard Leiter and which recognizes law librarians engaged in significant charitable work and community service. The award was named in his honor after his death.
In 2006 UT Law magazine published a cover story about Professor Mersky. For a more detailed discussion of his formative years and his thoughts on libraries, visit the following link: https://law.utexas.edu/wp-content/uploads/sites/5/archive/utlaw_2006_winter.pdf.