Eleven o'clock Classes will be excused today, Monday, in order that the students may hear the message of the President of the United States to the Congress at 11:30 A. M. A radio will be installed for this purpose in the upper Library.
[December 8, 1941; Minutes and Documents of the School of Law, 1941-1942]
With the entry of the United States into the Second World War, students, faculty, and alumni from the University of Texas School of Law joined the military services to fight for their country. Law librarian Helen Hargrave created a newsletter to be mailed to ex-students in the service around the world containing news from other ex-students and the university. She collected letters, newspaper articles, and stories from visiting ex-students to compile the News Sheet. The mailing kept the close-knit law school community apprised of the heroism, adventures, misfortunes, and losses of classmates and professors spread around the country and across the globe.
The first issue of the News Sheet was published in March 1943. Fourteen issues of the News Sheet were printed, with the final issue published in August 1945. Digitized, full-text searchable issues of the University of Texas School of Law News Sheet are available here.
Letters to Miss Hargrave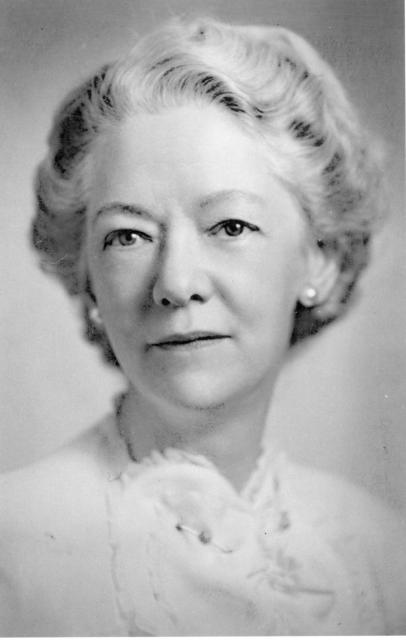 No less is our pride in our ex-students who are fighting on every ocean and every front and it is inspiring to find that they keep their interest in and affection for the school, through all the rigors and dangers of war. I told you last year of the mimeographed News Sheet which Helen Hargrave, our librarian, began as an experiment. This has been continued and has been a unique success. It is a compendium of news about ex-law students in the service, with extracts from their letters, arranged by classes, and is sent to all our ex-students in the fighting forces. These men, many of them lonely and homesick, are enthusiastic in their appreciation of the News Sheet. Many of them, when on leave, visit the Law School, and Miss Hargrave has become expert in interviewing them to get their stories for her publication.
[Dean Charles T. McCormick, Remarks delivered at Ex-Students' Breakfast, Fort Worth, June 29, 1944. McCormick Papers, I102/2]
Hargrave took great care to compile the News Sheet and much of her information came from letters sent by former students. In an effort to follow strict censorship regulations, Hargrave wrote to military censors in the Army and Navy to determine what type of information to withhold from publication.
Professor Hargrave's war efforts did not stop at publishing the News Sheet. She provided reference services, suggesting titles and even ordering books for ex-students in the military, as mentioned in this letter to William R. Bandy (LL.B. '42). She also sent knitted socks to many of the men who had worked for her in the library, discussed in this exchange with Alfred Grosse (LL.B. '41).
In addition to news from students, Professor Hargrave maintained an extensive clipping file, supplementing the News Sheet with reports from newspaper and magazine articles. She received permission from multiple national news magazines to reprint sections of publications containing news about ex-students.
Coming Home
Nevertheless, our school is still 90% veterans, and they are the sturdiest, most serious and mature students we have had since the post-war years after 1917. More than half are married and most of these with children. With a wife and one or two babies in a crowded makeshift apartment, the veteran law student has to be tough to keep up with his courses, and he is!
[Dean Charles T. McCormick, Remarks to Ex-Students' Meeting, Dallas, July 5, 1947. McCormick Papers, I102/2]
Many recent graduates and ex-students near graduation when they enlisted expressed a desire to attend refresher courses when they returned from the war. The Law School hosted a series of such courses focused on changes to the law since 1941 to aid servicemen returning to practice. Practitioners and faculty members taught daily three-hour afternoon courses from February 11 to March 9, 1946. Subjects of these refresher courses included Professor McCormick's courses on evidence and federal procedure, oil and gas courses held by Professor A. W. Walker and James P. Hart, of Austin, Texas, and appellate rules of civil procedure taught by the Chief Justice of the Texas Supreme Court, James P. Alexander.
Following the record low enrollment numbers during the war, enrollment at the Law School expanded to over 1,100 students per semester in 1947 and 1948. A large majority of these students were veterans. Large enrollment numbers increased the need to assist recent graduates in finding suitable positions. While faculty had previous counseled students and helped them secure positions upon graduation, in September 1948, the University of Texas School of Law established a placement office to work with both students and employers in finding placement for graduates.
The post-war enrollment boom further emphasized the need for a new law building. On December 5, 1941, just two days before Pearl Harbor, President Rainey requested a proposal from the law faculty for a new law building. By 1948, the already-crowded building had become simply inadequate. The proposal, designed for enrollment of 1,000 students, was approved in 1950 and Townes Hall opened three years later.