Since the Sunset Advisory Commission legislation that you are researching is from the 80th Legislature, the bill history can be found on the Bill Lookup section of the Texas Legislature Online website in the same way that you found the bill file.
Here is a section of the bill history for House Bill 3249, 80th Legislature: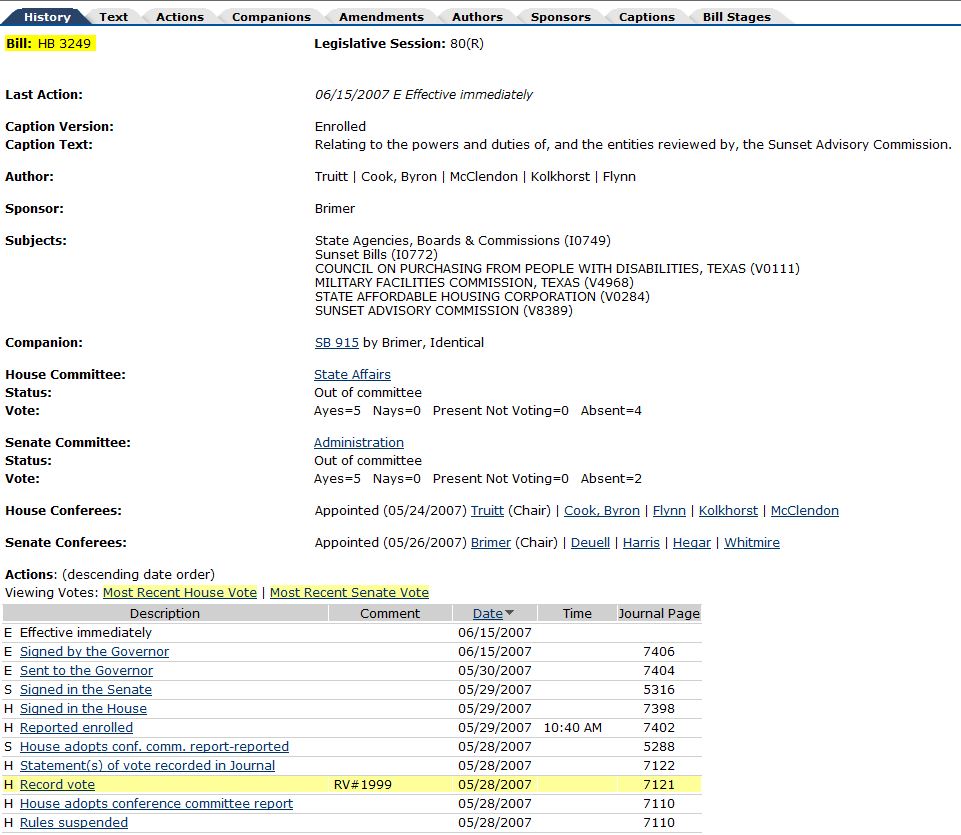 The H, S, and E that appear on the far left side indicate whether the action took place in the House, Senate, or Executive branch. In the column furthest to the right, the numbers indicate which page of the appropriate Journal (House or Senate) include bill entries. You will also want to make note of the dates of legislative discussion; you will need this to obtain audio tapes, if necessary.